Link your Google Search Console account is highly recommended to use Dokey. This will allow the tool to track your key performance indicators for each of your articles over the long term.
Go to the Sites page using the main menu
Click on Link a Google Account and then sign in to the Google Account that corresponds to your Google Search Console.
Enter your site's URL in the search bar at the bottom of the page and click add site
Your site is now added to your Dokey account
To the right of Google Account, select the account you linked to earlier. To the right of Google Search Console, select the account corresponding to your site, it will be detected automatically.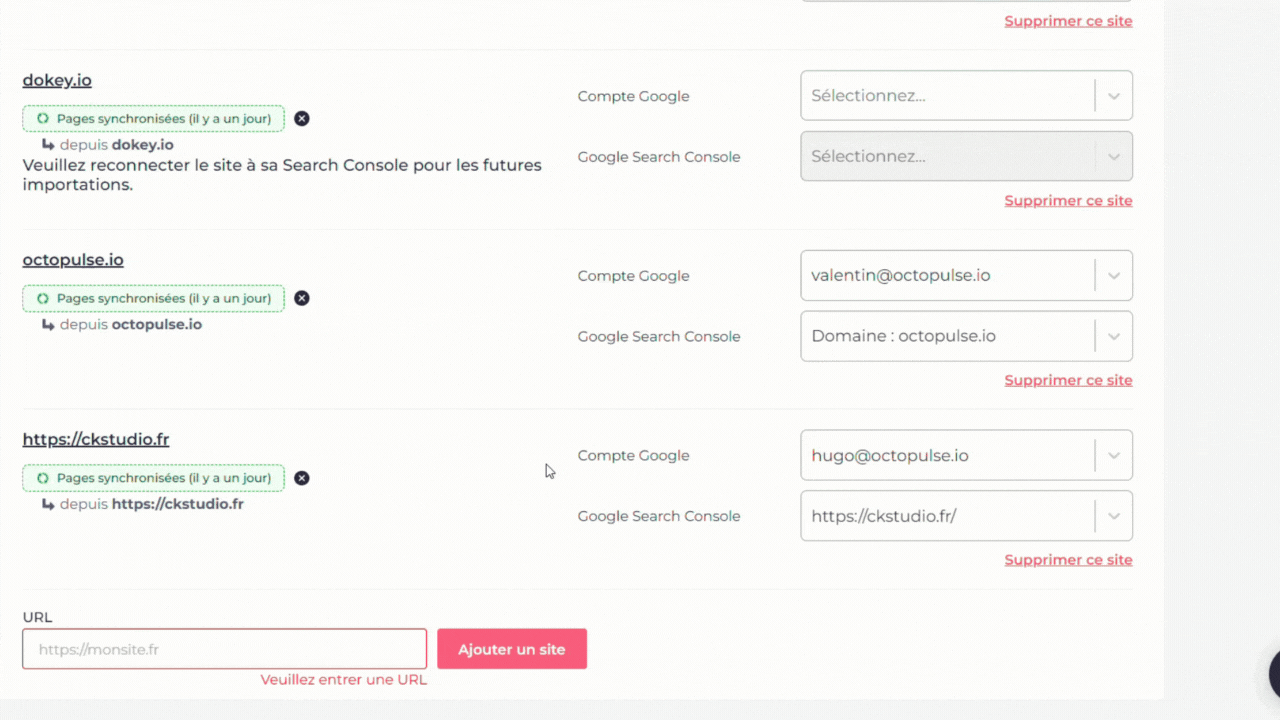 You have now connected Dokey with your GSC!