Organize and plan your projects with the planning option.
Scheduling is only available for teams subscriptions.
1. Go to the Content page.
2. Select one of your projects.
3. Click on the schedule icon.
4. You can schedule a date.
5. You can assign the project to a member of your team.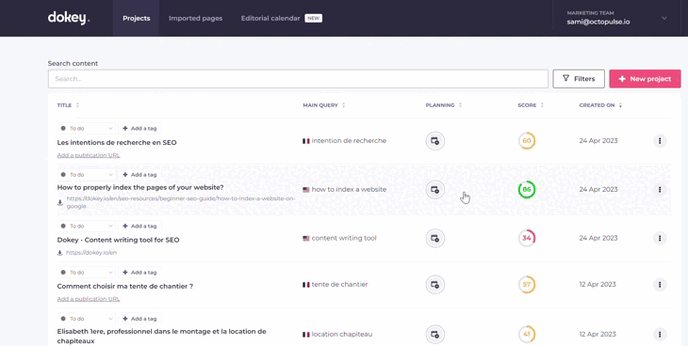 You know now how to organize your editorial schedule.